Warm Audio Studios Walkthrough
Latest Project
Warm Audio Studios
OSW had the distinct pleasure of working with WARM Audio to design the studios for their new corporate headquarters in Austin Texas. OSW provided the complete acoustic design for the 2-room facility including studio layout, isolation, interior acoustic control, loudspeaker tuning and integration, wiring design, termination and installation, equipment installation, technical furniture design, video and audio communication systems, electrical distribution, and mechanical systems.
---
OSW Audio is available to consult on any project that requires the unique expertise necessary to create exceptional studios that not only look and feel great but acoustically perform as intended.
Otto System Works is a full service company designed to support both personal and professional recording studios, rehearsal spaces and venues. Our primary focus is the design of high performance environments for audio production and recording. Services include complete studio design, system hardware upgrades, and select equipment sales and service.
Translation has less to do
with the particular monitor with which you are working,
and more to do
with the room in which that monitor is placed.
Room Tuning and Optimization
Proper measurement and integration of your studio loudspeakers and the room they inhabit. DSP solutions available for the best in accuracy and translation.
Studio Design
Complete studio design services including all building systems as well as equipment and wiring.
Custom Acoustic Packages
Tailored acoustic solutions for your control rooms and studio spaces.
Acoustic Troubleshooting
Reverberation measurement and diagnostics of problem noises and isolation issues.
See what else we can do for you…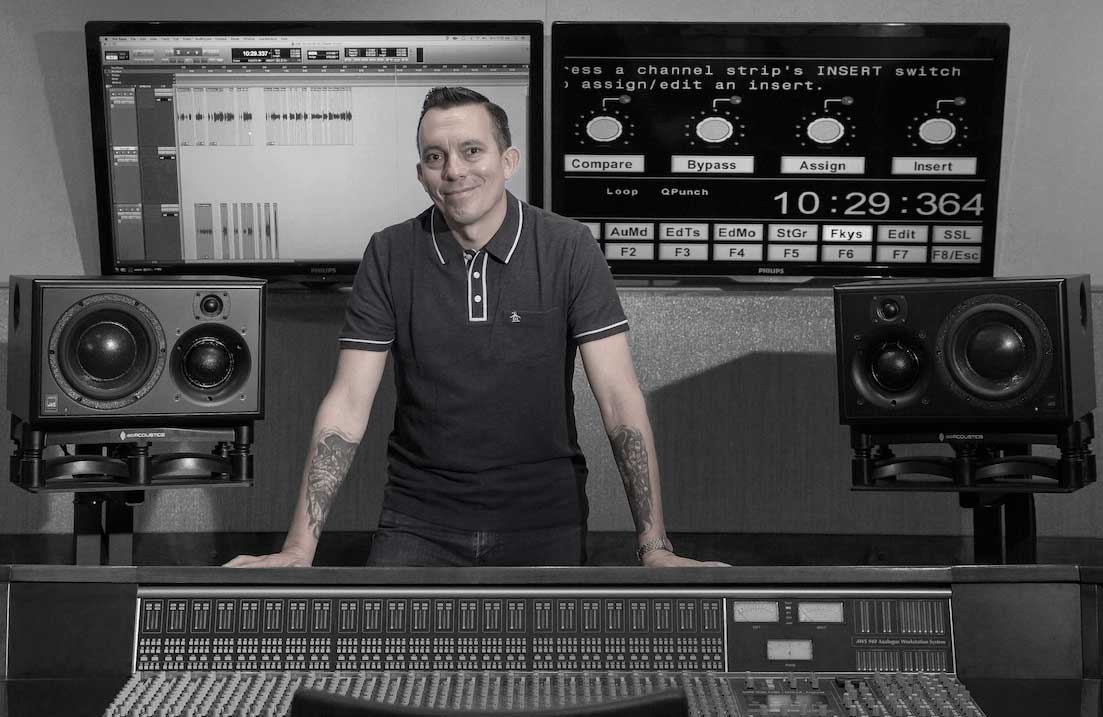 Contact Us